We Still Remember . . .
Doris Forrest, April 30, 1923 - July 25, 2011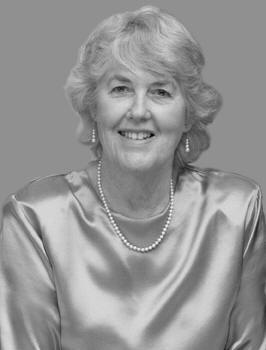 She is as in a field a silken tent
At midday when a sunny summer breeze
Has dried the dew and all its ropes relent,
So that in guys it gently sways at ease,
And its supporting central cedar pole,
That is its pinnacle to heavenward
And signifies the sureness of the soul,
Seems to owe naught to any single cord,
But strickly held by none, is loosely bound
By countless silken ties of love and thought
To everything on earth the compass round,
And only by one's going slightly taut
In the capriciousness of summer air
Is of the slightest bondage made aware.
--Robert Frost
I am one of the lucky ones. I had my mother for 88 years. I am lucky I have a close family, supportive of each other. We saw each other often, living in the same state most of our lives.
My mother was a wonderful role model, an aerospace computer programmer. During her life she worked on secret projects, which she could not discuss with us. A very cool mom for a young girl. She was always effortlessly stylish, from pearls to denim. She was an avid reader and loved both history and poetry. And she loved music, from Percy Faith to Hank Williams.
We all treasured the whole family being together for holidays, and I will forever remember just last Christmas when I hosted the family, using the beautiful crystal candelabras mother had passed down to me.
My brother and I grew up knowing we were loved, no matter how crazy we got, pursuing the arts while my parents tended towards mathematics. Yes, I was one of the lucky ones, right down to the last conversation we had, her eyes open, her thoughts clear, two days before she died.
Kathleen Forrest, daughter of Doris
Priestess of Temple of the Goddess
☼ ☼ ☼ ☼ ☼ ☼ ☼ ☼ ☼ ☼ ☼
Paul Forrest

Paul Forrest,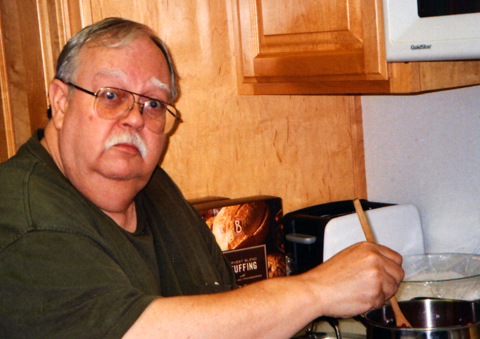 58, died of a heart attack in his sleep the first week of April. He lived in New Orleans which he loved. He loved food and was a great cook. This picture is from Thanksgiving 2008 when he directed all us cousins in creating a fabulous meal. He was, at once, kind and thoughtful, but had a sharp wit that no one escaped. It was always fun to hang out with him. He is survived by his father Jack, sister Helen, brother John, girlfriend Mary, as well as several aunts, uncles, and Forrest cousins. We will all miss him.

Note: Paul is the cousin of Kathleen Forrest, a Temple Priestess. We grieve with Kathleen, knowing that there is one less fun person to "hang out with".

☼ ☼ ☼ ☼ ☼ ☼ ☼ ☼ ☼ ☼ ☼
Lois Hansen
Age 91

Lois Hansen, mother of Temple Priest, Howard Hansen, and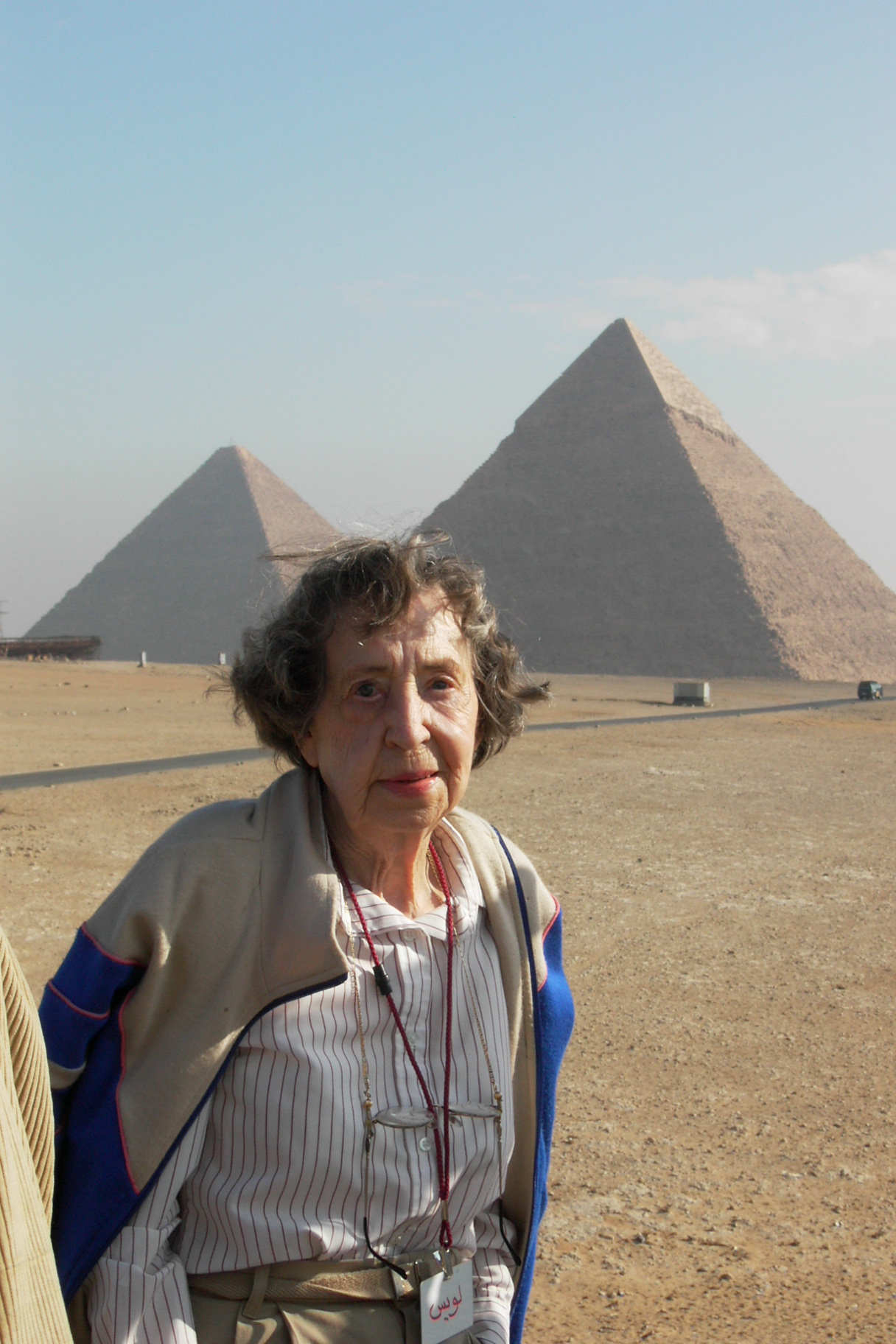 Goddess-Mother to Founder and Director, Xia and her son Zach, passed away peacefully in her home on Friday March 19, 2010 attended by her son. She was preceded in death by her parents and her brother and is survived by her only son, Howard Hansen, who recently returned to Spokane to take care of her.


Lois was born in the small farming community of Johnson, Washington on January 23, 1919. Johnson was founded in the late 1800s by several groups of extended families who settled there primarily from Tennessee. Lois graduated from the Johnson school in the class of 1936 and continued her education at Kinnman Business University in Spokane, graduating in 1937. She worked for the State of Washington, Department of Social and Health Services until the second World War broke out. She was selected and given specialized training in Aircraft Inventory Maintenance Support and was sent to Hawaii as a civilian worker to support the Pacific campaign. After the war, she married, had one son, Howard, and returned to Spokane. After several jobs, she returned to the State of Washington, Department of Social and Health Services advancing to become an investigator, working there until she retired in 1982.


She was an avid gardener her entire life and enjoyed cooking, canning, freezing, pickling, and making jams from her home grown fruits and vegetables. She also loved to travel. Some of her trips included: India, Thailand, Scotland, Ireland, England, two cruises to islands and countries in the Caribbean, Mexico, Columbia, Panama, Costa Rica, and Jamaica. Her favorite recent trip was to Egypt including a river Cruise on the Nile with her son.

☼ ☼ ☼ ☼ ☼ ☼ ☼ ☼ ☼ ☼ ☼

Ruth Irene Whitehurst Nance

Ruth Irene Whitehurst Nance, grandmother of Haize, Priestess and dancer in Temple of the Goddess, passed away October 29, 2009 in Daytona Beach, FL, where she resided the past six years. She was born July 29, 1919 to the late Marion and Emma Barnes Whitehurst in Enterprise, AL. She was the youngest of twelve children to survive infancy.

She graduated from Coffee County Training School and married her high school sweetheart, Y. C. Nance on August 25, 1941. They were married 25 years and to his union three children were born, Mary Sue Nance Hawkins, Orlando Tyrone Nance, and Roscoe Nance.

She and her family lived briefly in Enterprise, Huntsville, and Wetumpka, AL, before relocating to Union Springs, AL in 1950. A working mother, she was an agent for Atlanta Life Insurance Company while raising her three children. She retired in 1984 after thirty-two years with the company.

In addition to being a full-time employee, she also worked at her husband's side as he organized and coached youth baseball teams in Union Springs. She prepared and sold concessions during games to help buy uniforms and equipment and to pay for the teams' travel expenses.

She joined historic Wayman Chapel AME Church shortly after arrIvIng in Union Springs and was a faithful member until her passing. Over the years, she served as an usher, church treasurer, president of the senior choir, a member of the Steward Board, as well as chair of numerous committees. She continued to support Wayman Chapel through prayer and deeds after relocating to Daytona Beach in 2003.

She is survived by a daughter, Mary Sue Nance Hawkins (Bill), Daytona Beach, FL; a son, Roscoe Nance (Willye Mad), Herndon, VA; grandchildren, Karen Aiisa Rosen, Encino, CA Valerie Nance, San Francisco, CA, Ronald Keith Evans (Monica), Chantilly, VA Donna Hawkins, Hampton, VA Stephen Nance (Zaychina), Tallahassee, FL, Rahkia Nance, Birmingham, AL and Riva Nance, Herndon, VA; her son, Orlando Tyrone Nance, grandson, Demetrius Nance, and husband, Y. C. Nance, preceded her in death. She also leaves to mourn her passing, ten great-grandchildren; two brothers-in-law, S. N. Nance Sr., Tuscumbia, AL and James A. Nance, Seaside, CA; two sisters-in-law, Leola Whitehurst, Enterprise, AL, Madie Nance Finch, Gary, IN; and numerous nieces, nephews, and other relatives and a host of friends.