Director's Message
Reverend Xia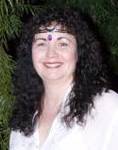 With each turn of the Wheel of the Year, we open ourselves to the inherent lessons offered by the cycles of nature; the changing seasons representing a psychological "map of consciousness" facilitating human growth. Myth and ritual contain the framework for our growth and personal transformation, rites of passage, healing, empowerment, and manifestation.
In 2012 we embraced Change as our yearly theme. As Pagans, our teachings are found in nature, the seasons, cycles, and the cosmos . . . all of which are in a constant state of flux. In nature we find the reflection/lessons for how to grow, live consciously, and create the life we deserve. To that end we don't need to emphasize the need, or desire, for change. It is a given. We understand the clarion call of life for change, transformation, shape-shifting. That's the journey we shared ritually and mythically in 2012 . . . lessons on how change comes, how we can approach and embrace change . . . even consciously choosing what changes we want to make . . . the ways that change can be approached, embraced, and integrated into our lives.
That critical year of change prepared us for the NEW DIRECTIONS coming in 2013. Hopefully, we have prepared ourselves, individually, and as a community, and done both the inner work as well as the outer work in preparing the foundation for new possibilities and new growth in the months ahead.
As the Founder and Director of Temple of the Goddess, I can personally testify to the changes of 2012. While writing our Autumn myth of Ganesha, I was cracked open in unexpected ways. Since then the changes of 2012 have been morphing into NEW DIRECTIONS for me and the temple. It is now time to grow our beloved temple to the next evolution of its own life cycle, as nonprofits must do, or inevitably, deteriorate. The vision has always been to create a nonprofit Pagan church that will be here for many, many generations to come.
After months of prayer, visioning, and looking to a future of NEW DIRECTIONS, it is time for me to step away somewhat from the Los Angeles temple activities and begin work on growing the organization on a larger scale with much more interfaith work and other temple programs, such as our affiliate program, GAIA-the school and credentialing arm of the temple, a prison ministry, as well as Nine Muses Arts. In order to do these additional programs
I need to pass on a few of the many proverbial hats I've been wearing this past decade to some of the strong leadership pillars of the temple.
I am proud to share with you a few changes made as we move into this year of NEW DIRECTIONS. I will remain in my role as Director of Temple of the Goddess, and President of the board, overseeing all aspects of the organization. However, this incoming cadre of leaders in key director/management positions will free me to grow us in many other ways. The new staff will report back to me and consult with me as needed. Pythia will remain in her much-needed role as Secretary and Treasurer and often Temple Shopper. :)
Kamala will be stepping into the key leadership role of Director of Religious Services. She will be responsible for directing and coordinating all rituals, our Sabbats as they stand now, as well as the monthly moon circles. Working closely with our talented and gifted ritual planning committee, Kamala will guide the Sabbat rituals as producer and director. Additionally, Kamala and I will work towards offering smaller rituals for the other Sabbats and growing all aspects of the Mythic Players, as well.
In addition to her work as Music and Choir Director, Ananda is now taking on the key leadership role of Director of Clergy Services and Ministerial Development. With her years as a teaching administrator as well as years of service as a ritualist and decades of Pagan and Goddess studies, Ananda will be a wonderful guide for growing the clergy with a two-pronged approach. Ministerial development with studies and refinement of our current clergy members as well as extending our clergy services by opening doors in the Los Angeles area in hospitals and healing centers who need Pagan clergy. Her work leading groups around the country these past years makes her a great fit for interfacing with hospital and funeral administrators.
As Co-Directors of Community Outreach, Briana and Nona, will be growing the temple, both within and without, in this key leadership role. Briana has become an important part of the temple and her openness, enthusiasm, and belief in the temple principles as well as her love for the temple community makes her the perfect candidate for this position. Nona, while somewhat new with us in time, feels like she's been a part of us forever. Her natural leadership abilities will bring so much to the temple in the key role of growing and coalescing our community as well.
The story continues . . . when we step out, trust, and commit to change, the universe affirms our courage and reflects back to us the New Direction we are meant to take. Within days of announcing these big changes to the Board of Directors in early December, a small cadre of us went on a site visit to the Church of Truth: A Center for Awakening Consciousness in Pasadena as a possible location for our monthly Moon Circles in 2013. While there, Rev. Donna asked us to participate in an interfaith activity, the Pasadena Interfaith Walk for Peace, which will take place in Feb and March. The event begins with a month-long shoe drive and ending in a day of walking for Peace on March 3rd. I was asked to participate on the planning committee with a council of interfaith clergy and TOG will be very involved in the closing ceremony for the Peace Walk. There could not have been a more potent confirmation of my decision to delegate some of my temple responsibilities and expand our work in larger venues. See below for more information on the temple's involvement in the Pasadena Interfaith Walk for Peace.
But wait, there's more NEW DIRECTIONS . . . in early January we were trying to set the dates for our 2013 rituals at Neighborhood Church with some difficulty. We re-visited the Center for Awakening Consciousness with the purpose of moving our yearly Sabbats there. While the sanctuary is quite different than we were used to, we feel our ritual theatre template can easily be adapted to the new space and look forward to offering all 2013 Sabbats at this new location.
The changes we initiated in 2012 are growing into wonderful, exciting NEW DIRECTIONS for Temple of the Goddess. I think we have found a home at the Church of Truth in a way we could never quite call home at Neighborhood Church. They already consider us a part of their community which is very lovely. I think we can truly grow TOG to a wonderful new level in this nurturing space and community.
As we move into this year of NEW DIRECTIONS, the Year of the Snake, we have the opportunity to immerse ourselves deeply into the journey, the mythic lessons ahead. As we do so, we make of ourselves, our consciousness, an altar for personal growth . . . and the beauty of it is we do this through the gift of art and community.
Love and Blessings, Xia
---
Spotlight on New Director of Religious Services
Rev. Kamala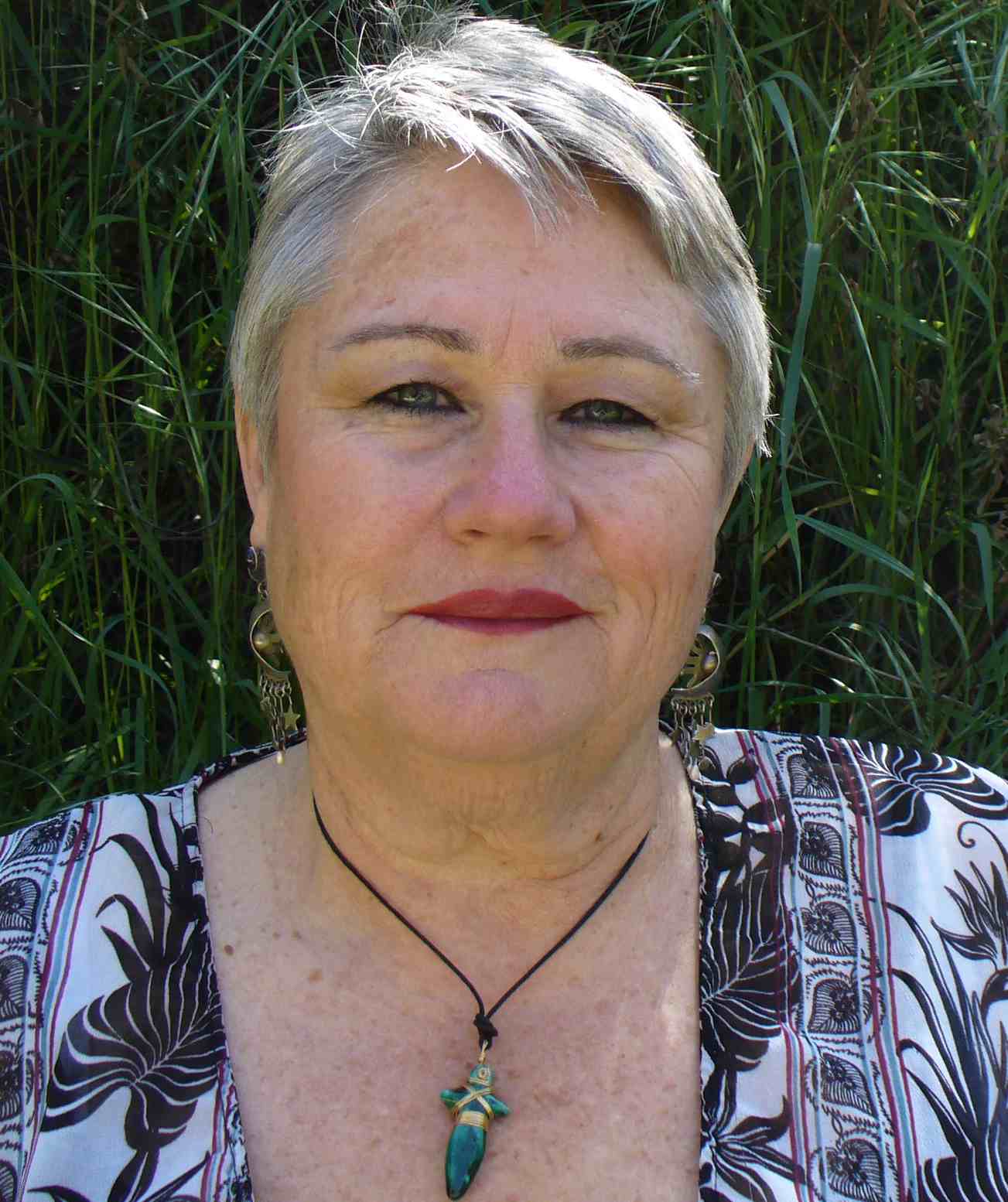 "But once this subject catches you, there is such a feeling, from one or another of these traditions, of a deep, rich, life-vivifying sort that you don't want to give it up." -- Joseph Campbell, p. 4, The Power of Myth
This current new direction of my spiritual life actually began when I was 8 years old. I joined the local Presbyterian Church because it was the closest church to my home. I had attended some services at various churches and temples during sleep-overs with my friends, and I loved the theatricality and spectacle of their rituals. On Christmas and Easter, I relished going with my friends' families to their pageants and holiday productions, and I missed this in my everyday life, so asked my parents if we could join a church. This was a surprise to them, because they were both atheists who had each given up on religion in disgust, having found the pretense, irrationality, and bigotry of the evangelical communities in which they had grown up, more than they could stomach. But they were progressive parents who honored their kids' feelings and needs, and so each Sunday, despite their better judgment, they dropped me off, sometimes with my brother and sister, at the little church just a couple of blocks from our elementary school.
My parents would come to the church events I participated in. They watched us singing in the Easter Sunrise Service at the Hollywood Bowl and in the chorus during the Christmas pageant reenactment of Joseph and Mary's search for a safe haven to birth their son, a story that always brought me to tears. To their credit, my parents, despite their disdain for the institution, never showed any contempt, or indicated that there was anything silly or wrong with my going to church. I reveled in these holiday rituals, and the seasons came alive for me. Joining with my newfound community in their Sunday school rituals each week gave me a sense of belonging and hinted to me of the power and wonder of the presence of the Numinous and Divine.
Then, one Sunday, I came face to face with the narrow-mindedness that my parents had fled from. I had come to really admire Jesus and his sacrifice and generosity, and so listened intently as the Sunday school teacher began to expound on the betrayal of Judas. But I was confused, and so questioned her, "If it was God's will to sacrifice Jesus, then mustn't Judas's betrayal have been a part of His plan, and so if Judas was only doing God's will, how could he be evil?" I was sincere, I just wanted to understand these interesting new ideas, but to my Sunday school teacher, I was some sort of miniature apostate. She became stern, and told me that anyone who did not accept Jesus as their savior would be condemned to hell. This image of hell sent a chill down my spine and I knew that she couldn't be exactly right. I knew of people who didn't believe in Jesus, like one of my father's heroes, Mohandas Gandhi, who I had always thought was just as admirable as Jesus, and I could not imagine any god who would send such a man to hell. But I was an obedient and compliant child (typical first-born I guess) so I continued to listen with only an uneasy wondering. Then she went too far, claiming that since my parents did not believe and did not come to church, that they too were bound for eternal suffering and punishment in hell. I asked politely with tears welling up in my eyes how that could be true, my parents were good people and how was it possible that they were going to hell. She repeated that that was how it was. Then I yelled, "No, now you're wrong. That can't be true." and ran out of the church, never to return.
It was pretty clear to me that the Christian Church was not for me, it just didn't make any sense, but I could not forget the peace and pleasure I felt in those beautiful spaces with their rituals and mysteries. That brief taste of my own internal calling to the Divine was the beginning of a lifelong search that has ultimately led me to Temple of the Goddess.
This quest has taken me many wonderful places. Knowing how transformational film and television had been in my life, how movies like Lost Horizon the Snake Pit, and Of Mice and Men had so formed my own ethos and worldview, I understood the sacred role of story and theater, and so became an actor and tried to make a living in Hollywood. I studied Zen Buddhism and learned to meditate, practiced yoga, Tai Chi, and even massage therapy. I found wisdom in almost all of these, and continued to grow and evolve, passing through many systems. Metaphysics and mysticism filled me with delight and mystery, but like acting, metaphysics never really felt like home. Good strong tools, yes, many that I still use today, but not really my heart's home.
Even while often stumbling along, I had learned to follow and to trust, and found myself following a shamanic path. The practice of Core Shamanism I was following was often taught to Indigenous people who had lost connection to their traditional practices, and frequently led them to recover many of their lost traditions and rituals. This is just what happened to me; doors opened which led me home to my own shamanic roots in European paganism and witchcraft. I began to make connections with groups doing rituals based on the Wheel of the Year, celebrating the seasons and the journey of our sun around our earth.
I sensed in these nature-based rituals a garden gate to the spiritual home I had been seeking. From my earliest memories I recalled a deep reverence for nature. As a native Californian I had always resonated with the chaparral of Southern California, and spent as much time as I could in the fragrant hills and valleys of this beautiful state. I could feel a deep and inescapable connection to this scrubby land that my ancestors had settled in 1848, 100 years before I was born, and I moved to Topanga Canyon, where I could feel that I was finally coming home.
In this Pagan community I found the Woman's Mystery of the Ancient Future Sisterhood and began a dance practice called the Tantric Dance of Feminine Power. This very somatic practice and the priestess training I received there, led me to the threshold of the door to my heart's home, where I could feel the earth solid beneath my feet with the wind blowing in my ears as my tears began to wash me clean. But even with my growing wisdom fueled now by the passionate fire of my desire burning bright, I continued to feel the need for community, for others with whom to share my experiences and for a ritual tradition based broadly and openly in all our myths and stories, ancient and modern.
The Fall ritual of 2005 was the first I attended at Temple of the Goddess and was, appropriately, the harvest of all the fruits I had gathered on my long path. As I sat in the audience filled with deep gratitude and with tears running down my cheeks, I knew I had finally opened that door to my heart's home, where I felt complete and at ease. So much so that the very next ritual offered by the Temple, I took a role as a facilitator.
Since then, my reverence for and deep belief in the power of myth, storytelling, and ritual has grown and deepened. The power of myth drew me to Pacifica Graduate Institute where I steeped myself in depth psychology, finally receiving a MA in Counseling Psychology. The course work at Pacifica concretized the numinous pleasure I had felt ever since I was a little girl who sat mesmerized by stories like the fairytale of "The Little Match Girl", the myth "Demeter and Persephone", or the TV play "Amahl and the Night Visitor".
Once again I feel the wonder and awe of that little girl. In the thrall of the stories and the power of shared community rituals, I am continuing my journey in the role of Ritual Director of Temple of the Goddess. With great excitement I begin this new direction and am in such gratitude that I have been given this opportunity to serve in a way that fills me with such creative energy, compassion, and devotion.
For further study: Campbell. (1988). The Power of Myth. New York, NY; Doubleday.
---
Caddick - Cleary Wedding
by Jeanne (Pythia) Leiter
Continued. . . Instead of the usual best men and bridesmaids, the couple chose to include their friends in the ritual in their own particular Pagan way. Beautiful harp music by Margaret Klemm put everyone in a dreamy, romantic mood.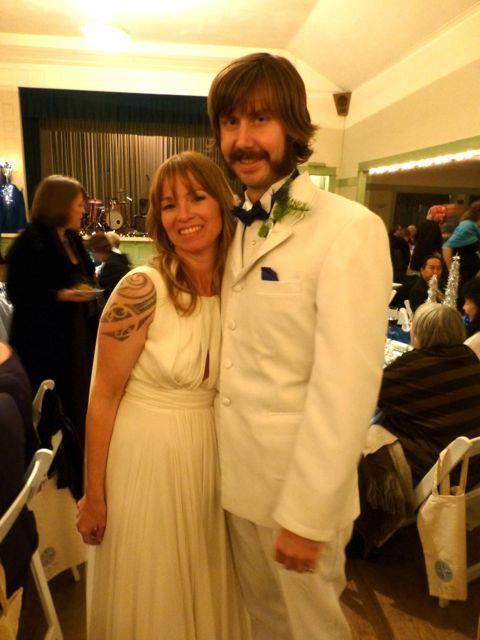 Family from both sides processed in, looking oh so happy and proud. After they were seated, the Pagan ritual began in earnest. Ruth Ann Anderson, CandyJo Dahlstrom, Briana Murray, and Lianna Nakashima carried in torches, artistically constructed by Ruth Ann Anderson, again one for each of the directions. It took three people to carry in the large Lucina puppet made by Christine Papalexis and assisted by Roberta Farrington and Lianna Nakashima. Lucina had two attendants, four-year-old Andrew and eight-year-old Essence who dropped rose petals for the Goddess Lucina to walk upon. Then the Lucina puppet was placed to the side to oversee the solemnization of Ananda's and Donar's union.
Chelsea Bagnard read This Is the Dream by Olav Hauge.
This is the dream we carry through the world
that something fantastic will happen
that is has to happen
that time will open by itself
that doors shall open by themselves
that the heart will find itself open
that mountain springs will jump up
that the dream will open by itself
that we one early morning
will slip into a harbor
that we have never known.
You Two Are One Now by Johann Wolfgang von Goethe was read by Ricka Cleary. L 'Dor Vador was sung by Judith Bohlen, and the reading of same was done by Rhoda Orenstein. After a homily, Joe Bourdet and Amy Blashke had most of the audience in heartfelt tears when they sang Never My Love. Later, Ananda's mother, Judy Bohlen, sang. With two musicians getting married amidst many musical friends, it was no surprise that it was a very musical evening.
A very close friend of the couple solemnized the union. Reverend Xia Judy Tatum, founder and director of Temple of the Goddess, officiated at the wedding. Reverend Xia and the couple moved into each direction, beginning in the East and moving clockwise through the rest of the three directions. The consecration, expression of intent, exchange of vows and rings, pronouncement were all performed in the middle, surrounded by family and friends. At each directional altar beautifully and sacredly made by Kathleen Forrest, the couple lit a candle. After giving their personal vows to each other and placing a ring (a symbol of love without end) on each others fingers, Reverend Xia pronounced them husband and wife.
Friends and family blessed the couple with a Call and Response written by Reverend Xia.
Priestess: We give you the blessings of East,
breath of new beginnings.
People: May the winds bring you inspiration and joy.
Priestess: We give you the blessings of South,
warmth and creativity.
People: May the flame of passion fill your hearts.
Priestess: We give you the blessings of West,
flowing, adapting, and cleansing.
People: May the healing waters of emotion be yours.
Priestess: We give you the blessing of North,
constant, stable, and binding.
People: May the Earth comfort and sustain you.
Priestess: We give you the blessing of Spirit,
limitless, filled with possibilities.
People: May the mystery of the Divine guide you.
All: Blessed Be.
The frosting on the wedding cake came after the benediction with the song, Blessing, sung by Temple of the Goddess Choir.
After the ceremony, helpers moved the more than 150 chairs and four altars and replaced them with tables and chairs for a feast. And a feast it was. The buffet, catered by Chile Addiction, Stonefire Grill, helped by Lianna Nakashima and Roberta Farrington, fed all attendees, with food left over which fed a Temple get-together the following weekend. Services were supplied by Stonefire Grill and Call the Shots. The music, both with a DJ and live–Ananda graced us with a song–kept the space vibrating until late in the evening.
It was a magical Pagan night, demonstrating love between Ananda and Donar. Love for the Couple of the Night was shown by all the attendees coming to witness this sacred occasion, and especially by all the volunteer movers and shakers who created the wonderland, and those behind the scenes who caused the event to coalesce and move smoothly into history.
We witnessed a sacred union that night. A new beginning for the Caddick-Cleary marriage path. May they move through the dark of Winter looking forward to a bright, beautiful Spring. . .together.
Blessed Be Ananda and Donar
(Wedding photo: Maureen Blaine)
---
You are sitting around a fire after a hard day of work. The air cools and the sun sets, the frogs and crickets begin singing as the sky darkens. Suddenly the person you have been eagerly awaiting leaps to the center of the circle. Your Shaman begins her story. You have heard the story a hundred times, but the antics of the animals and the wisdom in the story never fail to give you pleasure. As she weaves her tale, the knowledge that every thing is alive, carrying its own power and wisdom, soothes your soul.
Let us join together, in this virtual circle, and share these Animal Tales. Let us once again feel how the stories connect us to the natural world and remind us that we are all part of a vast Circle of Life. Listen now as the Shaman's animal stories whisper tales of that power and wisdom in your ear.
Tonight as we move into a new year, it is a Native American legend, "Wolf and Boy". For some the Big Bad Wolf is the relentless hunter that will swallow us whole, but wolf is the spirit that runs wild through the winter forest, howling at the moon following its own inner guide, and finding a new direction. As you listen to the story imagine your own journey through the dark forest to find your own inner howling and longing.
Wolf and Boy
Once upon a time, there was a wolf, and this wolf was all alone. All of the other wolves had been caught or killed or driven off. But this last wolf, he stayed. And he did all of the usual wolfish things. He lived in a cave high up in the hills. He raided the occasional flock for a stray sheep.
He also would appear from time to time late in the evening on a trail from the fields running down to the village to frighten some milk maid or herds boy coming home a little too late from the watch. And this gave rise to the stories of great, gnarled, bloody teeth and wet, long, lolling tongue and fiery, red, hungry eyes...the wolf had quite a reputation in the village.
But that was not the worst of it. The most horrible thing of all, the thing that froze the souls of the old men, and caused the red faces of the young people to blanch, and the heads of the children to go deep under bed covers at night was what the wolf would do from time to time, in the cold crackling air of the frosty silver moon, high on the stark peak of the stony mountain near the village. He would sit up there and howl, howl with the sound of a thousand midnights down in a murky bog. Those who heard it swore it was a sound that only a beast could make whose soul was tortured and lost forever. And it chilled to the marrow everyone who heard it...everyone, that is, except one person.
For living in the village was a boy who had lived there all of his life. And yet no one really knew this boy. I mean, he spoke to folks, and they spoke to him. But no one really understood him or cared to. Even his parents were at a loss to understand his ways and his thoughts. So they mostly humored him. And the boy would lie awake in his bed at night wondering about his life and why he felt so lost among the villagers. And sometimes he would cry or sometimes he would be angry. But when he heard the call of the wolf on the mountain, right away he knew that here was a voice the like of which he'd not heard before. Here was a voice that spoke to him of feelings no one else knew that he had. And lying there and listening with every fiber of his body, he knew he had to seek out this wolf and know from it why it cried in the night. Oh, he'd heard the stories of the teeth, the tongue, the eyes so red and burning, but nothing would do except that he had to know that wolf for himself.
And so one day, before the sun rose, he set out on the road to the mountain where it was said the wolf made his den. It was a long road and a steep one, but the boy took no stick, nor wore a hat to guard him from the sun. And it was a dangerous journey to be sure, but the boy took no weapon to defend himself. And though the country was barren and rocky and not fruitful where he was going, the boy took no food nor drink to sustain him. And though he'd never been on this way before, he followed no map, but went the way of his heart, come what may. It was sometime at the end of a day's travel that he began to grow thirsty and the emptiness inside him began to make itself known in his stomach. He walked, becoming even more thirsty until darkness overcame him and he was forced to stop for the night in some trees near the road. And as he sat hungry and thirsty in the growing darkness, he thought for a moment about turning back and rushing blindly down the path and back to the village. But he knew that was not the way for him. So he sat for a long while shivering in the night and then lay down finally to sleep. In his dreams, the moon shone silver on the frosty stones, the air was clear and crisp, and the voice of the wolf rang out from the top of one of the peaks, calling out the way ahead, perhaps his way. He awoke in the dawn with a start, wondering if the dream had been real, and the wolf had actually called in the night.
He rose, still hungry, and continued on his way. Soon the path grew steeper and rockier. As the sun was moving high and the day was warming, the boy noticed ahead of him a flock of birds swooping and playing in a small pool beside the road.
The boy rushed to the water, fell on his belly and drank his fill. When he rose, the birds were watching him silently from a nearby tree limb. Realizing he had interrupted their play, he smiled and thanked them for letting him drink and continued on the path. Though his thirst was slaked, still an emptiness was burning deep in his belly. And as he walked, once again thoughts came to him of quitting, of just sitting down under a tree to wait for whatever might happen. And what if he never got up again? Would anyone miss him or come to find him? But something told him this was not the end of his journey. If he did not continue he would never know what was at the end of the path or why the wolf cried so in the night. And so he decided to continue walking knowing not what lay ahead of him.
You can imagine how relieved he was after several minutes to see beside the path a clump of bushes that were heavy and inviting with red, juicy berries. He rushed to them and began to pick and eat the sweet, ripe berries. But then he heard a noise. And looking up, he came face to face with a very large and hairy bear. The bear was only a few feet away in the bushes himself eating the tasty berries, The boy realized that those large arms were entirely capable of reaching out to catch at him and crush the life out of him. And so he did not move, but stood with the berries still sweet on his tongue, his lips red with juice, his cheeks now white with fright.
But the bear only stared and waited too...for a moment. And then the long white teeth showed in his fuzzy face, and one massive set of claws moved...and he began to pick and munch more of the ripe berries. The boy, realizing that the bear was hungry only for berries, smiled and began to breathe again, and went back to eating as well. After several minutes of filling himself, the boy was ready to move along, and smiling and waving to his friend, he left the bushes and continued on the path.
A way up the path the boy noticed it was becoming steeper and so much harder to travel. And he was beginning to wonder when or how or if he would ever see his wolf and meet his wolf and know his wolf and be able to answer the strange desire he held within him to feel what the wolf felt deep in the night.
Suddenly he heard a noise. A stone tumbled. The clatter echoed as the boy froze on the trail. His eyes darted left and right, looking for the source of the movement when something large moved and leaped into the path. His heart stopped, then began to beat again as he saw the visitor clearly. It wasn't the wolf at all, but a small deer, a yearling, a young male whose nubbish horns were just beginning to show on the top of his head. The two of them stared at one another for a moment, curious, fearless, silent.
The deer gazed at the boy wide-eyed.
The boy gazed back, and suddenly he was concerned that the young fellow might be in danger. And he spoke quietly to the young deer. "Oh, do be careful here. There's a bear down the path a way. And a wolf about, I think. I'm searching for that wolf myself, but you? I don't think you are ready to meet him."
The deer stared back in wonder and listening." Be careful, little man. Up here all alone and so friendly. Be wary of those who would hurt you."
And with that the boy walked on slowly toward the deer who started and scampered away into the rocks. The boy walked smiling to himself as he thought of the deer now safely hidden in the rocks. Hiding until he grew strong and large enough to defend himself against a bear or a wolf.
As he was thinking of this, he noticed the darkening sky and the cold chill of the deepening night air as it gathered about him. He continued along the bare path, trying not to look too far left or right, trying to keep his footing, wondering if he had been wise in coming here, if he had been right in seeking the wolf in such a lonely and desolate place. He was growing more unsure of each step as he moved carefully and slowly up the path. When suddenly...he saw something...no, felt something ahead. It might have been nothing. It might have been a shadow crossing the moon. It might have been everything he sought.
His heart beat faster. His head grew light, but his eyes stayed sharp as he stared ahead of him up the trail. He waited quietly for another sign, and soon came his reward as the shadows moved up ahead and became living and breathing flesh. There on four paws, eyes reflecting his own bright gaze, head still as stone and pointing down the trail toward him, was the wolf.
The boy could not move. The red eyes, the great tongue, the huge claws flashed in his memory. But as he stared, he saw none of them. He could also recall the song that had drawn him here, the singer from the distant night, now only yards from him, breathing in the cold night, and exhaling hot steam.
And as he stood, peering into the wild eyes before him, remembering that sad, sweet song, he felt his heart soften and his fear evaporate. His eyes filled and, without warning, he knew why he had come here. He knew in that instant what he had traveled to find, what he had heard in that song, what he had embraced in his lonely bed as he had lain awake, listening and wanting. He knew that the song had been a cry for an end to solitude. The cry was to banish aloneness. It had reached out across the miles and the years and touched him. And it had guided him. He knew this now.
And so with his heart full and his eyes afire with understanding, the boy faced the wolf and he spoke back...with his smile. And in that instant, the two...boy and wolf...were one heart.
It is said the boy never returned to the life he had known in the village. No one there could really be sure of his fate. No one would ever go looking. But there is one tale, told by a brave hunter who became lost after chasing a large deer up the mountain one day. When he returned, he told a wild and unbelievable story of seeing a boy and a wolf through the trees, lying asleep together under a tree some distance away. But as he made his way thrashing and crashing through the forest to where he thought he would rescue the lad, he became lost, and could no longer see nor find them. And so he returned to his safe villager's life, speaking in hushed tones of his brief glimpse of another life he could never understand. And as the people listened to his story told over and over again until the words were worn, and as the long years passed, some who listened would laugh, some would weep quietly, a few would cross themselves in disgust, and, once and again, some few would take heart and lie awake at night listening with hope to the strange and wolfish duet, sung high upon a distant peak in the silver moonlight.
http://www.wolfcountry.net/stories/
http://www.wolfcountry.net/information/myth_stories/wolfandboy.html
۞
Animal Tales Column brought to you by Kamala.
Animal Tales logo by Anne Gauldin, Gauldin Farrington Designs
---
ANIMATED MOVIE REVIEW: RISE OF THE GUARDIANS
by Jeanne (Pythia) Leiter
I give kudos to Hollywood. This is the second animated feature that I felt the need to review. The first was Brave. That review can be read in Between the Columns, November 2012 in case you missed it the first time around.
This movie, Rise of the Guardians, is another wonderful story. The movie is based on William Joyce's series of books, The Guardi
ans of Childhood. Joyce also wrote the movie story which led to David Lindsay-Abaire's screenplay. The Guardians are iconic characters who 'guard' human attributes, such as a very Russian Santa Claus (beautifully voiced by Alec Baldwin) guarding Wonder.
The main plot suggests that when children stop believing in our childhood mythical characters: Santa Claus, the Tooth Fairy, E. Aster Bunnymund, the Sandman, and Jack Frost, then these characters grow weaker. If ALL children stop believing, will they disappear forever?
There is, of course, a villain. Pitch spreads fear and nightmares among the children and they begin to disbelieve. The children then make fun of Jamie, the one boy left who hangs on to his belief in these characters.
We see the story unfold through Jack Frost's eyes. We see him coming awake in a lake beneath a thick coating of ice, a piercing shaft of moonlight opening his eyes. He is a trickster, forever frosting a nose or causing a boy and his sled to dangerously careen through town. He jumps from chimney to chimney, trying to satiate his desire for chaos. He has no conscience, since as far as humans are concerned, he doesn't exist–therefore he's invisible. Also, he's invisible to himself, since he has no knowledge, no memory of his past life. His life began for him, as well as us, in that frozen lake.
And yes, we have a damsel in distress. But, she is the one in danger who causes the other Guardians to come together and save them all. The Tooth Fairy saves all the children's teeth which contain their memories of childhood. She returns the childhood memories to each and every adult when that particular memory is wanted and needed.
When Pitch spreads his reign of terror throughout the world, and captures the baby Tooth Fairies along with the all children's memory teeth, and attempts to stop Easter from happening, it's time to form an army. An army for survival.
Bunnymund is reduced to a floppy stuffed animal with no power. The Guardians have been weakened by Pitch's assault on the children of the world. Jack Frost goes to Jamie's bedroom and desperately tries to make Jamie believe in him. It's hard fought; Jamie believes in Santa Claus, sure. Also the Easter Bunny, the Sandman, and the Tooth Fairy–he has money proving the latter. But, Jack Frost? Not happenin'. Finally, in a brilliant thought, Jack frosts Jamie's bedroom window. Jamie finally sees the 'writing on the wall' and joins with Frost to save the Guardians.
Jack Frost has an epiphany, too. He accepts the role of Guardian that he has been rejecting. He no longer seeks chaos. He and Jamie find the other Guardians in order to combat Pitch.
The Guardians must stand firm with Jamie and the friends he has convinced. The more the children believe, the more strength pours into the Guardians until Pitch is defeated.
Strangely enough, I felt sorry for Pitch in the end. It turns out, he was being ignored–just like Jack Frost. He felt the only way to be believed was to release his nightmares and rule by fear. He was mistaken, yes. But still, he was alone and lonely.
Other actors, all doing a very excellent job voicing the characters include Chris Pine (Jack Frost), Hugh Jackman (E. Aster Bunnymund), Isla Fisher (The Tooth Fairy) and Jude Law (Pitch). No, I didn't forget the Sandman, he doesn't speak, but he does make himself 'heard' with bells in a very funny scene.
All components, animation, music, acting, and directing are beautifully woven together creating a wholesome, entertaining tapestry.
The movie, by DreamWorks Animation, directed by Peter Ramsey, has a running time of 97 minutes.
Please watch this movie with your children, and if you have no children, watch with a friend or by yourself. Its powerful message is...we must believe in our myths. It's what makes us human.
∞∞∞