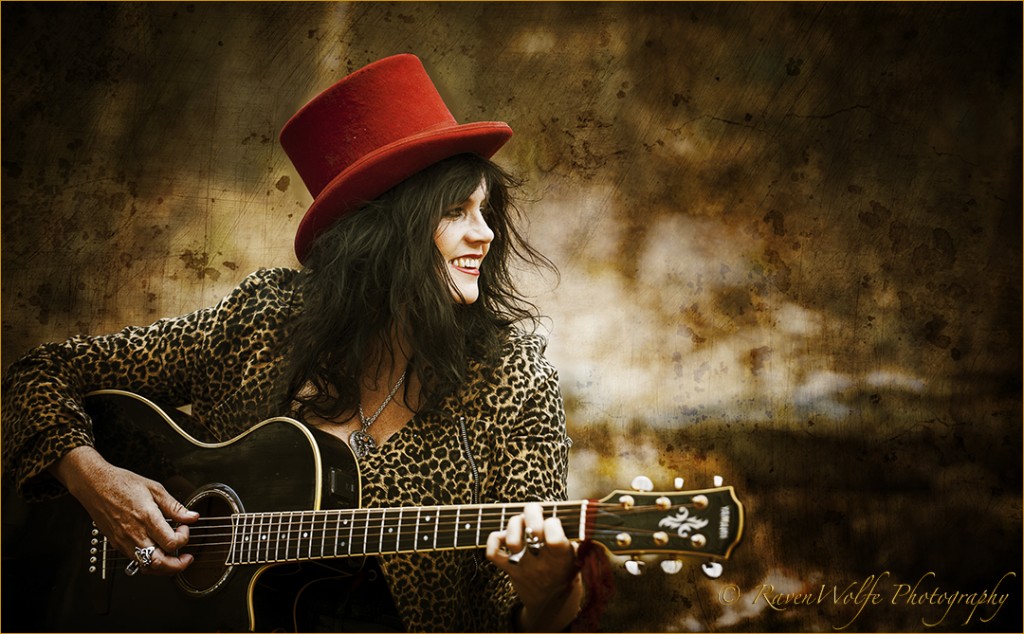 As a songwriter, Wendy's music is deeply spiritual and touches on magick, mythology, deep emotions, nature, and the cycles of life. Though a Pagan artist, her music pulses with life for the Earth and all humanity. Her songs span all spiritual beliefs, with resounding interfaith messages, affirming our divine commonalities. "Feel the world at your feet. Freedom calls you from time. And all because you shine. You are drinking the nectar divine." Black Snake is Wendy's thirteenth CD and Temple of the Goddess has incorporated many of her songs into our rituals and original myths.
Wild, passionate and empowering, Australian Visionary Songstress Wendy Rule, weaves together music, story and ritual to take her audience on an otherworldly journey of depth and passion. Drawing on her deep love of Nature and lifelong fascination with the worlds of mythology and Magic, Wendy's songs combine irresistible melodies with rich aural textures and a rare personal honesty.
With the release of her 10th studio album Black Snake, Wendy has once again proven that she is one of Australia's most uniquely gifted and prolific artists. With an extraordinary voice that moves from soaring heights to intimate whispers, Wendy explores all facets of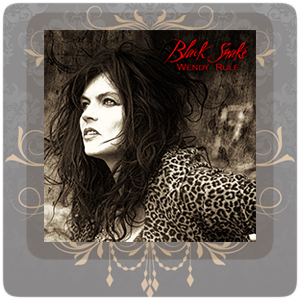 the emotional world. Darkness and light, night and day, life and death are equally honored.
For the past 13 years Wendy has committed to an extensive international touring schedule, and has recently moved to the USA. A fully independent artist, she has developed a loyal and dedicated international fanbase. The overwhelming success of her recent 'Pozible' Crowdfunding campaign for Black Snake, (which raised over $26,000 for the creation of the album and an accompanying film clip) is a clear indication of the level of genuine ground level support and appreciation for her work.
Written primarily in the wilderness of New Mexico, Black Snake is an album of transformation, of stripping back, of death and rebirth, and celebration of Life. Featuring gorgeous instrumentation – including cello by her long term collaborator Rachel Samuel, Native American Flute by her husband Timothy Van Diest, and ambient electric guitar, bass guitar and organ by her son Reuben George Bloxham – it highlights Wendy's maturity as a writer, and her willingness to continue to evolve and grow as an artist.
Dedicated to a life of spiritual growth and healing, Wendy shares her insights and wisdom through beautifully deep and visionary lyrics. Each of her albums is a transformational journey that weaves together ancient mythological themes and Wendy's own stories of love, loss, grief and joy. The results are epic, unique and powerful.
But it is in her live performances that we are fully able to experience the full power of Wendy's art. Every concert becomes a ritual, co-created by Wendy and her audience. From her intimate solo acoustic House Concerts, to her large scale events with a full band and string section, Wendy brings a unique magic to the stage.
Since she first graced her high school stage at the age of 15, Wendy has been passionately dedicated to live performance. After honing her craft as a singer in various jazz outfits in Melbourne in her early 20's, she went through a creative epiphany at the age of 25, after the birth of her son, and began writing prolifically. This led to her collaboration with long term musical partner and close friend, cellist Rachel Samuel. After various band incarnations and innumerable gigs in Melbourne's thriving live music scene, her first album Zero was released in 1996.
Alongside her music, Wendy is also celebrated as an international mentor and teacher of Spiritual Self Development. Her online course, Living a Life of Magic, which she presents with her husband and Magical Partner Timothy Van Diest, is the culmination of her many years of Spiritual practice as a Witch.
Fiercely independent, Wendy has carved a unique path through the musical mainstream. Renowned for years among the world's alternative spiritual communities, she is now deservedly gaining a much broader following. Her unique live performances and her beautifully atmospheric and richly emotive songs continue to entice an ever growing audience into her magical realm.